There's lots to love about solar energy.  First and foremost, it's better for the environment, but it's also useful for those who live in more rural areas and need a backup source of power in case of emergency or those who simply like to live life off grid, such as campers, outdoor lovers, tailgaters, roadtrippers, van dwellers and many more. 
On the heels of CES, sustainable power provider Bluetti launched a new way to store energy and a series of other exciting products, including its most powerful and most compact power banks to date. Its groundbreaking release: a sodium-ion solar battery in the form of the world's first sodium-ion solar generator-NA300 and its compatible battery pack – B480 with a powerful 3000w capacity.
Bluetti cited the NA300 as the fastest charging solar generator since it can be recharged from 0% to 80% in 30 minutes (at room temperature) by 6,000W swift AC + PV dual charging.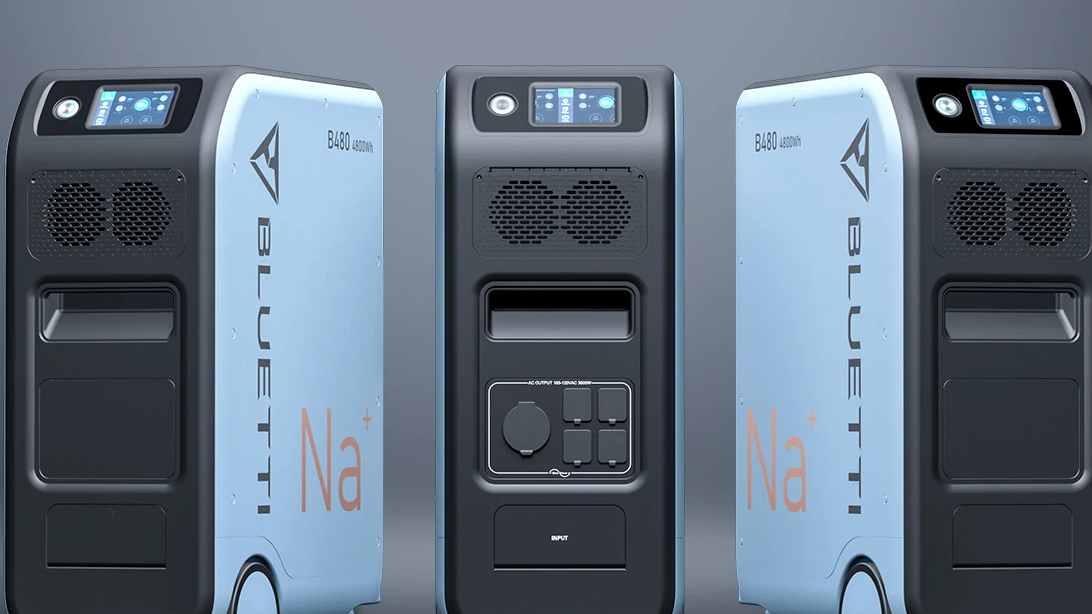 It can also withstand extremely cold climates as low as -4℉, in which the sodium-ion battery pack in NA300 and B480 has a capacity retention rate of more than 85% and provides a system integration efficiency of over 80%.  
When paired with two B480 battery modules (4,800Wh each), it can create a total capacity of 12,600Wh. That's enough energy to supply the electricity needs of a family of four for several days or even a week in grid failures or natural disasters with recharging by the solar panels.
Sodium-ion batteries are sure to become the way of the future, with an abundant supply of sodium to be tapped as well as more cost effective to its energy counterpart: lithium-based batteries. Sodium-ion batteries can also generally charge faster and operate in much colder temperatures.
Compared to its predecessor, the EP500 Pro, which is based on a lithium LiFePO4 battery, the NA300 has a smaller 3000Wh to 5,100Wh. However, the first-generation sodium-ion battery rivals the LiFePO4 battery cells widely used in other Bluetti products in security and long cycle life except for the low energy density. 
The new battery also excels in terms of cost, low-temperature performance, quick-charging, and other electrochemical aspects because of its chemical characteristics.
Another anticipated development from Bluetti is The APEX (AC500), its most powerful modular solar system ever with a 5,000-watt pure sine wave inverter.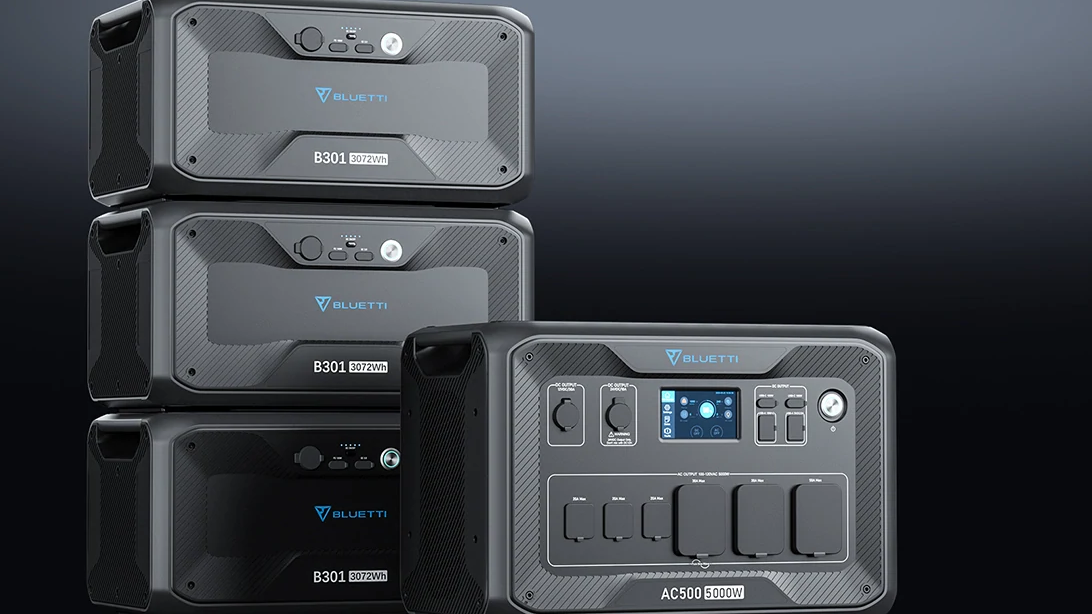 Pair it with up to six  6×B301 (3,072Wh LFP per pack) battery modules per unit, for up to 18,432Wh, and you'll be absolutely blown away with all you can power.  
Finally, solar power is more accessible than ever (in size and price) with the extremely compact EB3A with a 600W pure sine wave inverter and 288Wh of LiFePO4 battery pack under the hood, and also supports up to 200 watts of solar input.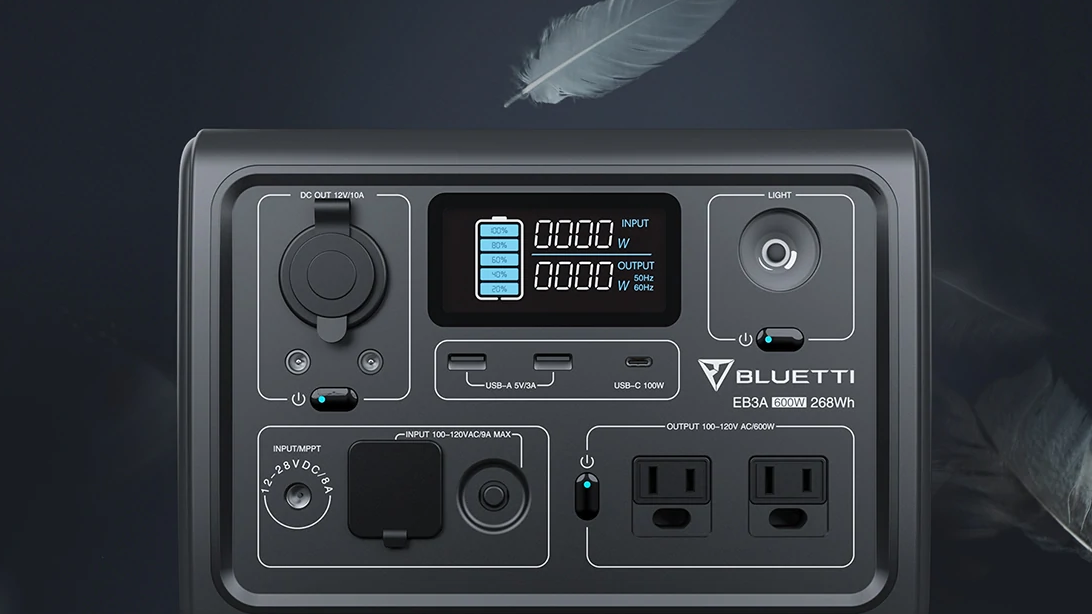 The EB3A is also the first model in the sub-3000Wh range that doesn't need a bulky power brick to charge.  One single cable will charge the EB3A at an impressive rate of 600W, 0 to 80% charged in only 20 minutes, making it incredibly easy to take on the go. 
Bluetti's lineup of power banks is more robust than ever to seek whatever your needs and budget may be. Which will you be trying? 
Visit bluettipower.com to browse the latest in home generator technology.