Governance & Risk Management
,
Legislation & Litigation
,
Privacy
Legislation Awaits Governor's Signature

Marianne Kolbasuk McGee (HealthInfoSec) •
September 1, 2022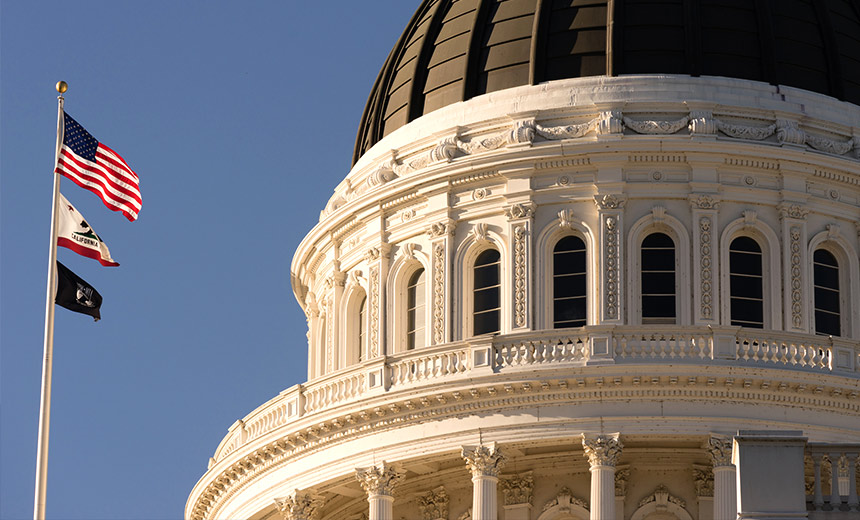 California lawmakers approved legislation banning Silicon Valley from complying with out-of-state warrants investigating reproductive services such as abortion.
See Also: Webinar | Prevent, Detect & Restore: Data Security Backup Systems Made Easy
AB-1242 passed the overwhelmingly Democratic statehouse on Wednesday amid a slew of legislation aimed at strengthening abortion protections. The bill has the support of California Attorney General Rob Bonta.
California already has some of the most stringent privacy regulations in the country, including those covering medical information confidentiality.
Information Security Media Group did not get an immediate response from California Gov. Gavin Newsom's office on whether he plans to sign the bill. The Democratic state chief executive has until Sept. 30 to sign the bills passed Wednesday.
State capitals were catapulted into the front line of America's ongoing abortion wars after the Supreme Court in June overturned Roe v. Wade, the five-decade precedent guaranteeing nationwide access to abortion. A dozen states have since implemented full bans on abortion, additional states have imposed partial bans and others are seeking to implement new restrictions on reproductive health. California has gone in the opposite direction, including through a bill also sent to Newsom's desk that would make it easier for nurse practitioners to provide abortions.
The bills come as California-based social media giant Meta faces criticism for turning over to Nebraska law enforcement authorities private messages discussing abortion sent via Facebook between a mother and daughter (see: US House Democrats Push Meta On Sharing Abortion Data).
Jessica Burgess, 41, and Celeste Burgess, 18, have pleaded not guilty to a large number of charges – including concealment of human remains – brought by Madison County Attorney Joseph Smith. Jessica Burgess faces a felony charge of performing an abortion past 20 weeks of pregnancy, which is illegal under Nebraska law. Facebook says the Nebraska warrant made no reference to abortion.
AB-1242 would prohibit a California-based provider of public-facing "electronic communication services" or "remote computing services" from responding to legal demands for the identity of users or the content of their communications unless the corporation "knows or should know" the warrant is for an investigation into someone who provided or facilitated an abortion lawful under California law."
Warrants from other states should be accompanied by an attestation that the evidence sought is not related to an investigation into abortion, the bill says. It allows the state attorney general to sue companies that violate the restrictions.
"We have no obligation to be complicit in enforcing laws that are antithetical to our own values and legal system in California," primary bill sponsor Assembly member Rebecca Bauer-Kahan says in a statement.
The legislation also prevents California law enforcement agencies from assisting with out-of-state investigations into abortion, including by prohibiting local police from supplying the cellphone location records of a woman traveling to California for an abortion.