May 19, 2023Ravie LakshmananZero-Day / Endpoint Security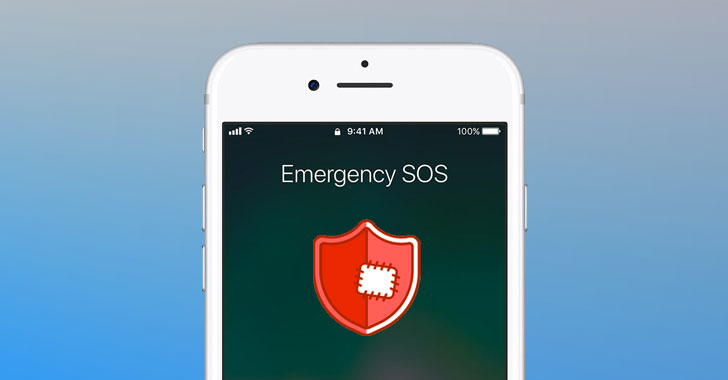 Apple on Thursday rolled out security updates to iOS, iPadOS, macOS, tvOS, watchOS, and the Safari web browser to address three new zero-day flaws that it said are being actively exploited in the wild.
The three security shortcomings are listed below –
CVE-2023-32409 – A WebKit flaw that could be exploited by a malicious actor to break out of the Web Content sandbox. It was addressed with improved bounds checks.
CVE-2023-28204 – An out-of-bounds read issue in WebKit that could be abused to disclose sensitive information when processing web content. It was addressed with improved input validation.
CVE-2023-32373 – A use-after free bug in WebKit that could lead to arbitrary code execution when processing maliciously crafted web content. It was addressed with improved memory management.
The iPhone maker credited Clément Lecigne of Google's Threat Analysis Group (TAG) and Donncha Ó Cearbhaill of Amnesty International's Security Lab for reporting CVE-2023-32409. An anonymous researcher has been acknowledged for reporting the other two issues.
It's worth noting that both CVE-2023-28204 and CVE-2023-32373 were patched as part of Rapid Security Response updates – iOS 16.4.1 (a) and iPadOS 16.4.1 (a) – the company released at the start of the month.
There are currently no additional technical specifics about the flaws, the nature of the attacks, or the identity of the threat actors that may be exploiting them.
UPCOMING WEBINAR
Zero Trust + Deception: Learn How to Outsmart Attackers!
Discover how Deception can detect advanced threats, stop lateral movement, and enhance your Zero Trust strategy. Join our insightful webinar!
That said, such weaknesses have been historically leveraged as part of highly-targeted intrusions to deploy mercenary spyware on the devices of dissidents, journalists, and human rights activists, among others.
The latest updates are available for the following devices –
iOS 16.5 and iPadOS 16.5 – iPhone 8 and later, iPad Pro (all models), iPad Air 3rd generation and later, iPad 5th generation and later, and iPad mini 5th generation and later
iOS 15.7.6 and iPadOS 15.7.6 – iPhone 6s (all models), iPhone 7 (all models), iPhone SE (1st generation), iPad Air 2, iPad mini (4th generation), and iPod touch (7th generation)
macOS Ventura 13.4 – macOS Ventura
tvOS 16.5 – Apple TV 4K (all models) and Apple TV HD
watchOS 9.5 – Apple Watch Series 4 and later
Safari 16.5 – macOS Big Sur and macOS Monterey
Apple has so far remediated a total of six actively exploited zero-days since the start of 2023. Earlier this February, the company plugged a WebKit flaw (CVE-2023-23529) that could lead to remote code execution.
Then last month, it shipped fixes for a pair of vulnerabilities (CVE-2023-28205 and CVE-2023-28206) that allowed for code execution with elevated privileges. Lecigne and Ó Cearbhaill were credited with reporting the security defects.